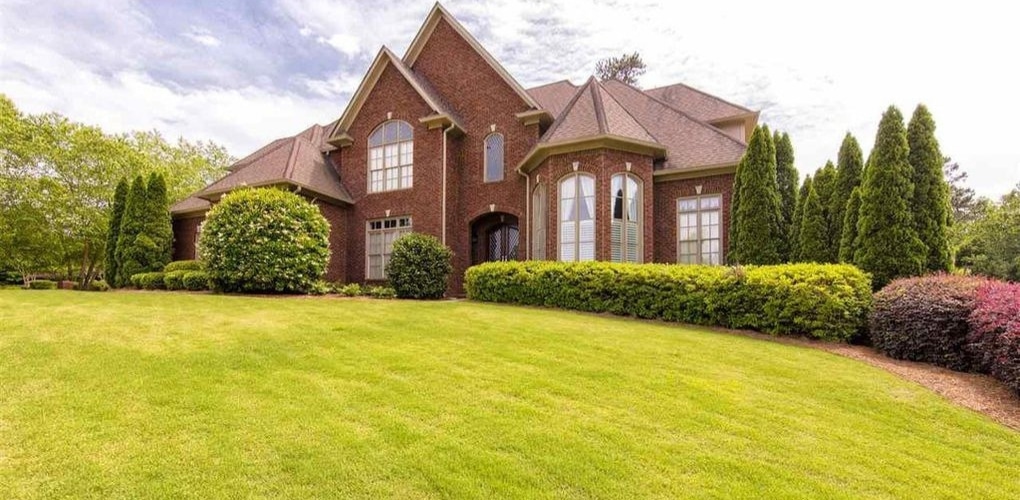 Birmingham Lawn Service Reviews
Thank you for considering us!
We are happy to handle any or all of your lawn care and landscaping needs, including tree removal and stump grinding.
Here some of the kind things some of our current clients were nice enough to say.  We really appreciate them and hope you can be our next raving review!  Let us know how we can make that happen.
Our Lawn Service Reviews On Google
If you are a current or past customer of Greener Grounds Lawn Care, please consider leaving us a review!

Very happy with their service! Quick and detailed yard mowing and weed eating. Competitive pricing as well.
Lucas Bailey | Homewood, AL

Worked quickly and efficiently, finished the job exceeding my expectations, and reasonably-priced, too!
Lisa B. | Vestavia Hills, AL

I couldn't have asked for a better experience when I needed to have a large dead tree on my property removed.  Michael and Greener Grounds answered my initial call in to get a quote.  The other 3 companies I called did not so I left voicemails.  1 of them called me back later that day so I also requested a quote from them.
Greener Grounds provided by quote faster and in much greater detail than the other tree service…not to mention their quote was $200 less.
Needless to say, I went with Michael's company and the service went just as smooth as the initial communications.  They dropped my tree safe and sound without damaging my home or fence in the process which I was pretty worried about even though Greener Grounds is fully insured.
They cleaned up and removed every last branch, twig, and leaf and were back the next day to grind the stump.
A+ service all the way around.  Thanks so much guys!
Ryan Sciamanna | Birmingham, AL

Great service and execution!
Steve Sommer | Birmingham, AL

Greener Grounds Lawn Care does excellent work! Just got my first cut of the season. Thanks guys for getting my yard ready for Spring.
Joel Pryor | Birmingham, AL

Took great care to get the job done quick and clean!
Mitch Cobb | Birmingham, AL

I cannot say enough wonderful things about Michael Bice, Josh and Jeff with Greener Grounds; they are saviors. We had a tree fall on our home today and they were there within an hour removing the tree and covering our roof with a tarp.
They worked tirelessly to get the job done and made a very stressful event as seamless and supported as possible. They even rescued my boyfriend's motorcycle from being crushed by the tree. Super grateful for those guys!
Heather Kendrick | Birmingham, AL

Greener Grounds – Thanks and great job with our house. I put a ton of time and sweat into making the yard how it is today (when we bought the place it was a total jungle) and so being gone for over 3 months I was certainly afraid a lot of the progress would be lost. I have been so relieved to come back and find that it still looks like it did when we left.
I'd love to stay in contact and have you guys help me with a few bigger jobs later this summer perhaps. Thanks so much! Very satisfied customer!
Bryan Crumpler | Birmingham, AL

Over the last few years we have used a few different landscaping companies for our lawn maintenance needs. Michael, at Greener Grounds Lawn Care, is hands down the best! He is honest, prompt and provides service above reproach, and does so at a fair price. There is absolutely nobody in the area that is doing a better job. We highly recommend Greener Grounds Lawn Care!
Josh Webb | Irondale, AL

If you want your yard to look amazing and you appreciate someone we clearly cares about their customers…call Michael at Greener Grounds Lawn Care. I have worked with other companies and they just don't compare to Greener Grounds. Michael is the best!
J. Mattingly | Mountain Brook, AL

If you are looking for a mowing service in Leeds, look no further! Greener Grounds has been very reliable and the quality compared to the price makes them the only choice in my opinion. Call Michael and get your quote now!
Jenny H. | Leeds, AL

Michael and his team always do a fantastic job. Very timely and get the job done quick. We would recommend them to anyone looking for great lawn care!
Margaret Cady | Birmingham, AL

I highly recommend Greener Grounds Lawn Care. I have been using them for a couple of years. They do a great job!!! Lawn maintenance, tree service, etc.
Leslie Whatley | Birmingham, AL

I live in Birmingham and have used Greener Grounds Lawn Care for 2 years. They have always been reliable and affordable.
James Bondurant | Birmingham, AL

Highly recommend Greener Grounds service. I had gutters cleaned, tree limbs trimmed, roof cleared off, and leaves picked up. The team did a fantastic job and left my home looking very very good. Highly recommend and plan on using them again.
Kyle Murphy | Birmingham, AL

I discovered Greener Grounds Lawn Care through Nextdoor and have used them all summer. The owner is super easy to do business with, and their prices are very competitive. They do a great job with attention to detail, and to top it all off, they follow through on what they say they're going to do. Rare in 2019.
Mike Meinecke | Birmingham, AL
Our Lawn Service Reviews On Nextdoor Reviews

We use Greener Grounds Lawn Care. They do a great job.
Mike Bruce | Crestwood South Neighborhood

Mike Bice – Greener Grounds.  He does a great job and very affordable.
Therese Bynum | Crestwood South Neighborhood

We use Michael Bice, of Greener Grounds.  He has been reliable and thorough for us the past two years, and he lives in the neighborhood!
Benjamin Bryan | Crestwood South Neighborhood

I use Greener Grounds-Mike Bice, he's great and has quite the collection of fancy machines.
Joel Cleveland | Crestwood South Neighborhood

Micheal Bice with Greener Grounds all the way.
Gayle Gray | Holiday Gardens Neighborhood

Hi 👋 Just want to send out a quick recommendation for anyone looking for lawn care services.  I've been using Greater Grounds for a couple months and they are an excellent and reliable service.  Affordable and timely as well.
Jennifer Holzner | Crestwood North Neighborhood

I second Michael Bice.
Jessica Graves | Crestwood North Neighborhood

I recommend Greener Grounds Lawn Care.
Kathy Jones | Crestline/Birmingham Neighborhood

Greener Grounds (Michael) offers professional, reasonable, flexible service.
My top three requirements.
Beth Anderson | Forest Park-South Avondale Neighborhood

We use Greener Grounds Lawn Care.
Lucretia Page | Crestwood South Neighborhood

Super easy to work with, did an awesome job.
Cody Wood | Eastwood-Crestline Neighborhood

I recommend Michael Bice at Greener Grounds Lawn Care!
Caroline | Crestline Neighborhood

Just started using Michael Bice with Greener Grounds. He did general clean up work in the yard today is doing some pressure washing of walkways and deck.
He has been very reasonable and timely on estimates and communication.
Jennifer Whitaker | Crestwood South Neighborhood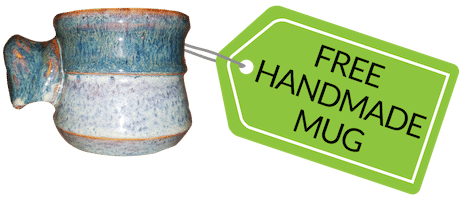 For Each & Every New Customer
Michael Bice, the owner of Greener Grounds Lawn Care, has a passion for working with his hands.  Whether it is in your lawn or landscape or molding clay and firing up the kiln.
Every new client gets a personally delivers mug by Michael himself as a token of his appreciation, and an excuse to say hi!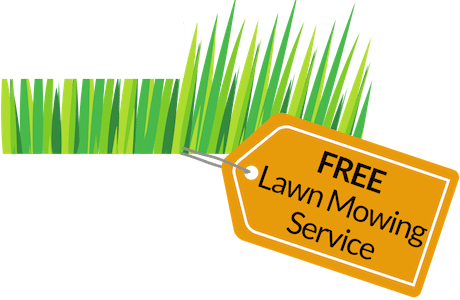 You read that right!
Call us crazy but we will mow your lawn for free.  New customers only.  Pay for 4 mowing services and receive your first service for free.
Contact Your Local Lawn Service
Our lawn and landscape services include lawn mowing, spring and fall cleanups, leaf removal, mulch and pine straw installation, decorative rock installation, and other similar lawn and garden services.  We also our fully insured and experiences tree removal and stump grinding experts.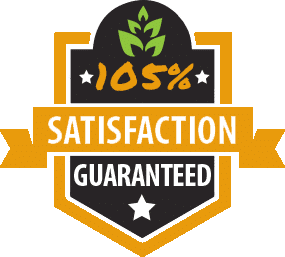 Our 105% Money-Back Guarantee:
Here is our personal promise to you:
"If at any time, for any reason, you are dissatisfied with our service, and for any reason we can't make it right, then we will refund the full amount of the service, plus 5%."
Request Your Lawn Care Quote: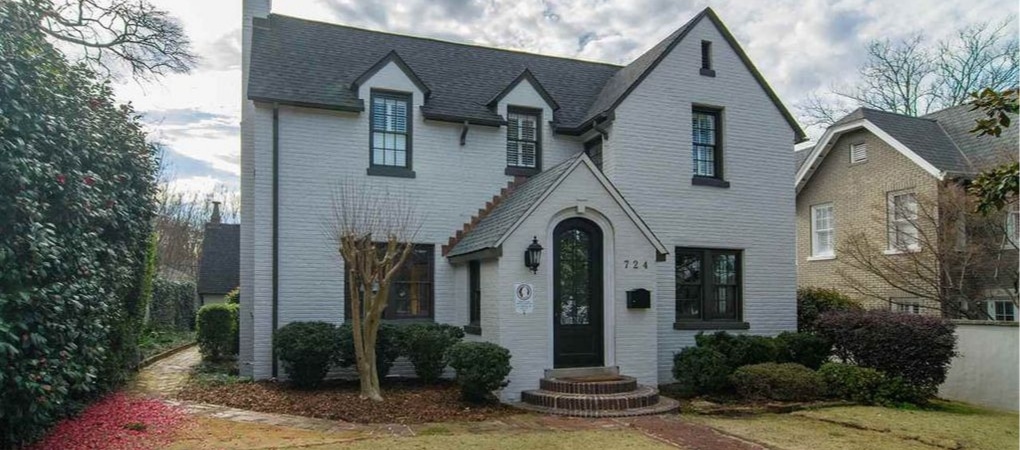 Chance you will 💚 our lawn services!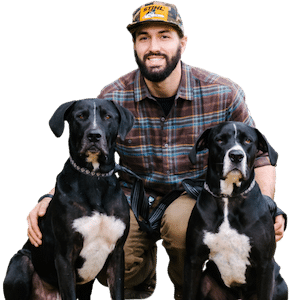 Lawn Mowing
Spring & Fall Cleanups
Leaf Removal
Mulch/Pine Straw/Rock
Tree Removal & Grinding