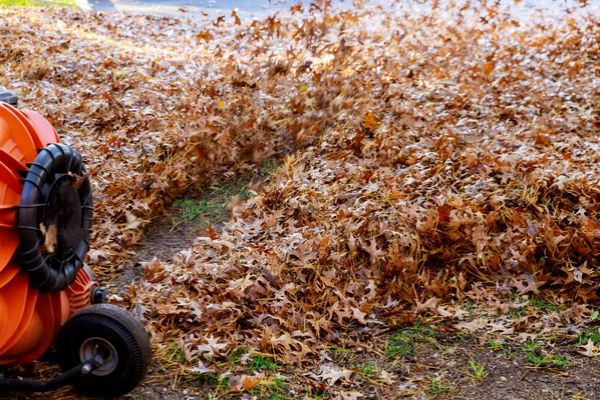 About Leaf Clean Up Service
Let us take the hassle of maintaining your lawn this fall.  We can pick up those leaves!
Greener Grounds offers a couple options when it comes to leaf removal.  We go over those options below, but they are complete removal, leaf mulching, or curb side pickup.
We try to be as flexible as possible to meet your specific needs.  If you would like our help, please contact us.
Leaves completely removed from your property!
Complete Leaf Removal
Most often when we completely remove leaves from a property this involves collecting them from the lawn and landscape, then hauling them away with us.
Leaf Mulching
If the fallen leaves on your lawn are not too dense, having us mulch them up with our lawn mowers may be a less expensive alternative to complete leaf removal. 
Curb Side Leaf Pickup
We have a vacuum and can swing by to suck up the leaves you have already collected and brought to the curb.  If you are the DIY type, but simply don't have a way to remove the leaves, this may be the option for you.

Hi 👋 Just want to send out a quick recommendation for anyone looking for lawn care services.  I've been using Greater Grounds for a couple months and they are an excellent and reliable service.  Affordable and timely as well.
Jennifer Holzner | Crestwood North Neighborhood
Free Leaf Removal Quotes
You have nothing to lose!
Why?  Because our quotes are free, come with no obligation, and we offer a 105% money-back guarantee.

We use Greener Grounds Lawn Care.
Lucretia Page | Crestwood South Neighborhood
Related Services
If you are interested in our leaf removal service, you may also be interested in our shrub pruning service.  It seems the plants are always looking a little shaggy when the leaves are falling!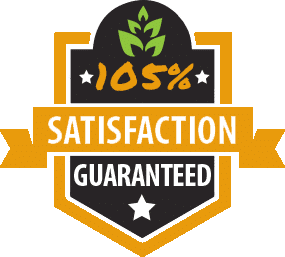 Request Your Leaf Removal Quote: