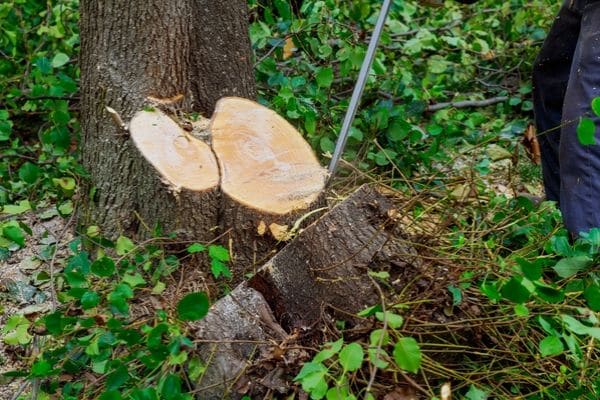 Insured Tree Removal Service
Tree removal is typically a job best left to the pros.
Greener Grounds excels at professional tree removal whether you have trees that have died on your property or you have trees that are simply outgrowing their space and have to go.
We have the knowledge, experience, equipment, and licensing to remove your trees properly and safely.
No tree is too big or too small, if it needs to go we are happy to provide you with our quote.
Insured
Whether you choose Greener Grounds or not, please check to ensure the tree service you choose is properly insured!
Tree Experts
Safe tree removal is a skill you learn over time.  Michael was lucky enough to learn from some of the best in Alabama.
Complete Service
We can do more than just safely cut your tree down.  We also remove all debris and grind stumps if desired.

I couldn't have asked for a better experience when I needed to have a large dead tree on my property removed.  Michael and Greener Grounds answered my initial call in to get a quote.  The other 3 companies I called did not so I left voicemails.  1 of them called me back later that day so I also requested a quote from them.
Greener Grounds provided by quote faster and in much greater detail than the other tree service…not to mention their quote was $200 less.
Needless to say, I went with Michael's company and the service went just as smooth as the initial communications.  They dropped my tree safe and sound without damaging my home or fence in the process which I was pretty worried about even though Greener Grounds is fully insured.
They cleaned up and removed every last branch, twig, and leaf and were back the next day to grind the stump.
A+ service all the way around.  Thanks so much guys!
Ryan Sciamanna | Birmingham, AL
Free Tree Removal Quotes
You have nothing to lose!
Why?  Because our quotes are free, come with no obligation, and we offer a 105% money-back guarantee.

Super easy to work with, did an awesome job.
Cody Wood | Eastwood-Crestwood Neighborhood
Related Services
If you are interested in our tree removal service, you may also be interested in our stump grinding service.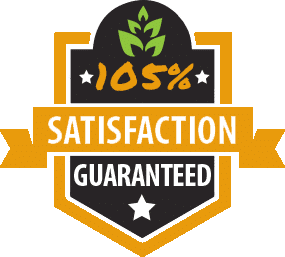 Request Your Tree Removal Quote: