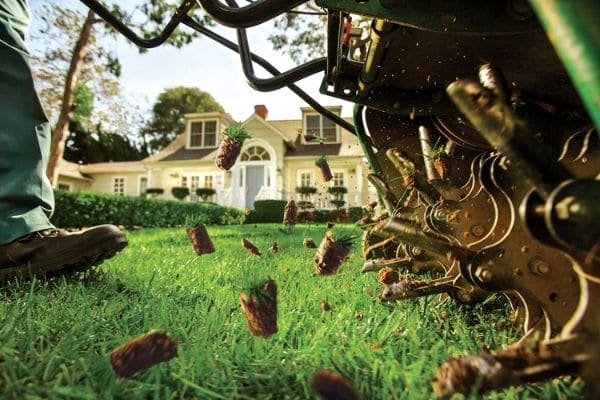 About Lawn Aeration Service
All lawn aerations performed by Greener Grounds Lawn Care are 'core aerations.'  As shown in the picture, our aerating machines pull 'cores' from the soil.  The other, much less common and/or beneficial, is 'spike' lawn lawn aerations.
There are numerous benefits of aerating your lawn.  We will discuss them below.  The best time to aerate your lawn is when it is growing most rapidly.
Aerating your lawn is the single best thing you can do for its overall health.
Increased Water To Root Zone
After running the machine over your lawn and poking thousands of holes in it, water can much more easily reach your lawn's root zone.
De-Compact Your Lawn's Soil
Along with the increased availability of water, your roots can more easily expand as all of the holes naturally loosen the surrounding soil.
Create A Healthy Lawn
Aerating your lawn is considered by many turf experts to be the #1 thing you can do to increase the health of your turf.  We agree!

I second Michael Bice.
Jessica Graves | Crestwood North Neighborhood
Free Aeration Quotes
You have nothing to lose!
Why?  Because our quotes are free, come with no obligation, and we offer a 105% money-back guarantee.

Micheal Bice with Greener Grounds all the way.
Gayle Gray | Holiday Gardens Neighborhood
Related Services
If you are interested in our lawn aeration service, you may also be interested in our leaf removal service.  After all, it would be a shame to perform a super beneficial service like core aeration and then leave the fallen leaves on your lawn to smother it!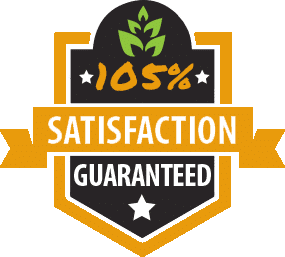 Request Your Lawn Aeration Quote: