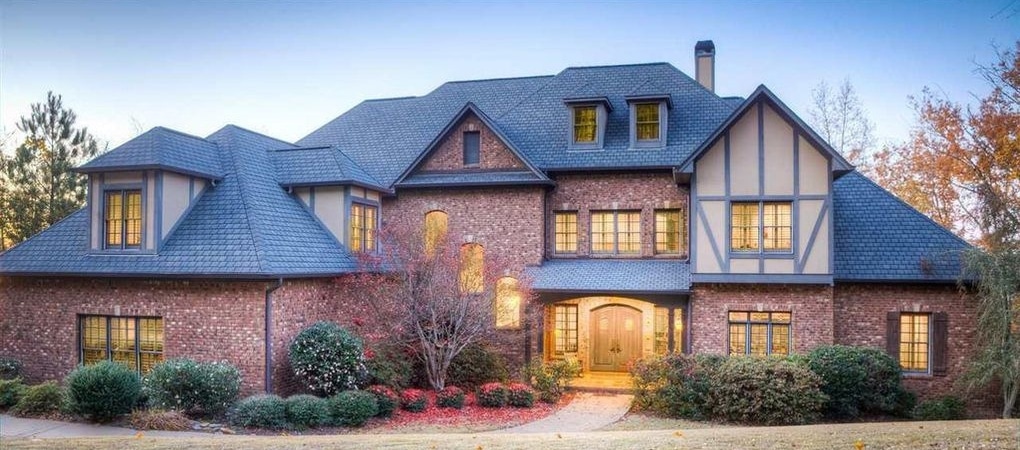 Friendly
Greener Grounds Lawn Care services all come with complimentary smiles. 😃 Pop out and say hi if you see us.
Fast
Efficient scheduling, tight routes, and professional equipment allow us to get in and out quickly!
Affordable
Our goal is to provide a valuable service to our clients.  Keeping our rates as low as possible is 1 way we do this.

Greener Grounds (Michael) offers professional, reasonable, flexible service.  My top three requirements.
Beth Anderson | Forest Park-South Avondale Neighborhood

Lawn, Landscape, & Tree Services We Offer
Mowing
Our weekly and every other week mowing options are very popular.  When you hire Greener Grounds Lawn Care as your lawn mowing service provider you can expect clock like reliability and the utmost professional service.
Our mowing service includes everything you would expect from a professional mowing service: mowing, edging, trimming, and clean up.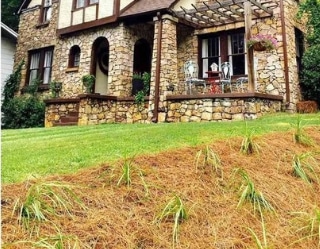 Mulch & More
Mulch | Pine Straw | Decorative Rock
Delivered and Installed!
We know the pro tips and have the right equipment to make these labor-intensive services less stressful on our bodies.  Save your back and use ours!
We always prepare the beds before installing any material by edging the borders and removing any existing weeds.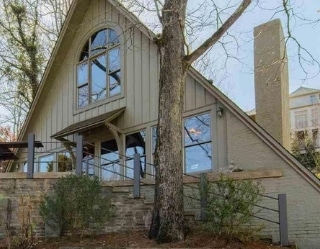 Tree Services
Tree Removal | Pruning | Stump Grinding
Experienced and Insured
Tree services is often something we don't recommend the average homeowner to attempt themselves.
We have years of experience cutting down and pruning trees.  It can be very dangerous if done wrong and not to mention the potential to cause damage to your property in the process.

We use Michael Bice, of Greener Grounds.  He has been reliable and thorough for us the past two years, and he lives in the neighborhood!
Benjamin Bryan | Crestwood South Neighborhood
Our Quotes are Free!
You have nothing to lose!
Why?  Because our quotes are free, come with no obligation, and we offer a 105% money-back guarantee.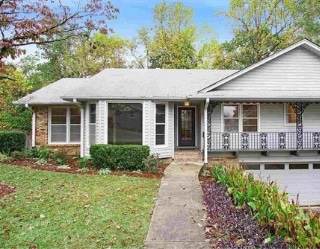 Seasonal Services
We offer spring cleanup and fall cleanup services to keep your lawn and landscape healthy and looking its best as the seasons' change.
These landscape cleanup services cover a variety of lawn and garden services with leaf removal being the most requested.  We also often shape up plants and cut back perennials and ornamental grasses along with picking up fallen limbs and other lawn debris.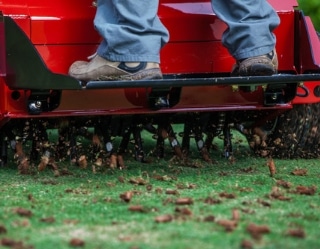 Lawn Aerating
Aerating your lawn is one of the most beneficial things you can possibly do for your lawn!
Why is it so important?
After a core aeration service your lawn is left with thousands of holes each 3-4 inches deep.  These holes allow for water and nutrients to more easily travel deeper into your soil.  The roots dig deep to retrieve the water and nutrients within.  Healthy roots make for a lush, green lawn!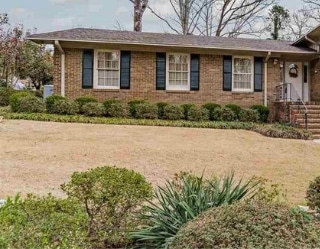 Pruning
Shrub pruning and bush trimming are also services offered by Greener Grounds Lawn Care service.  
Every pruning service includes the removal of all of the debris we create before we leave.  Don't risk damage to your landscape plants, we know the right way to prune them for you.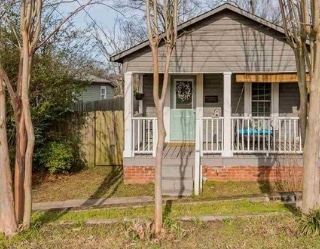 Leaf Removal
What to do with all of the leaves in your lawn?
How about just make a phone call?
We will already be out and about picking up the fallen leaves from your neighbors in the North Birmingham area, we are more than happy to collect and remove your leaves too.
If you have an area where we can blow the leaves, such as a woodline, we can also do that or possibly just mulch the leaves with our mowers if there aren't too many to do so.

Hi 👋 Just want to send out a quick recommendation for anyone looking for lawn care services.  I've been using Greater Grounds for a couple months and they are an excellent and reliable service.  Affordable and timely as well.
Jennifer Holzner | Crestwood North Neighborhood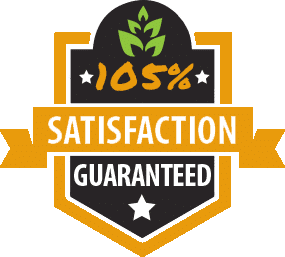 Our 105% Money-Back Guarantee:
Here is our personal promise to you:
"If at any time, for any reason, you are dissatisfied with our service, and for any reason we can't make it right, then we will refund the full amount of the service, plus 5%."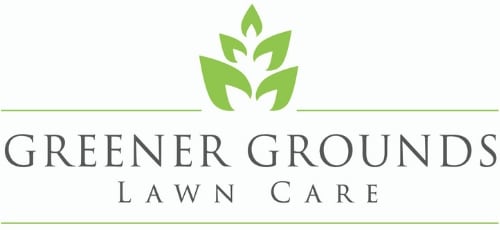 Lawn Care, Landscape, & Tree Services
Your neighborhood's favorite lawn service.
Feel free to hop over to Nextdoor and see what your neighbor's in North Birmingham neighborhoods such as  Crestwood North, Crestwood South, and Crestline have to say about our lawn care and landscaping services.
A Lawn Service on a Mission:
We are a local small business with the desire and passion to grow our business and serve our community at an even greater level.  Our goal is to become the go-to service provider when it comes to anything in the lawn and landscape in and around Birmingham, Alabama.
Request Your Lawn Care Quote:
Chance you will 💚 our lawn services!